"Cleaning away the bright red spray-painted graffiti from the AlamoCenotaph was long and hard work, but Alamo Conservator Pamela JaryRosser has prepared her whole career for the task."

The historical cenotaph was recently tagged with bright red graffitiand after trying an array of graffiti removal products, AlamoConservator Pamela Jary Rosser found World's Best Graffiti RemovalProducts.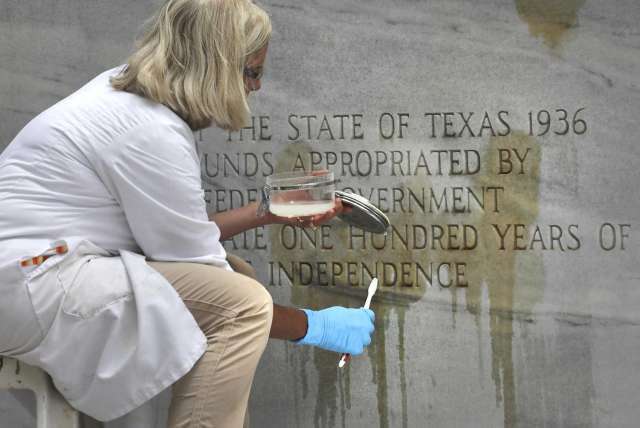 The task was daunting as cleaning the monument was especiallydifficult because of the age of the monument. It's marble façade nolonger new, but old and fragile. After a few brushstrokes, however, thered graffiti gave way and the monument was clean.
Rosser, shaken by the tagging but grateful to have found these products, says:
"I'm so grateful that they had the perfect product for thisproject... If not for them I don't know if the defacing material wouldhave come off that fast."
Read more by checking out the original article at San Antonio Express News.
Photo Credits: Bob Owen, Staff-photographer / San Antonio Express-News