The chemistry is complicated, but the resulting product is easy to use and could revolutionize the field of street art restoration.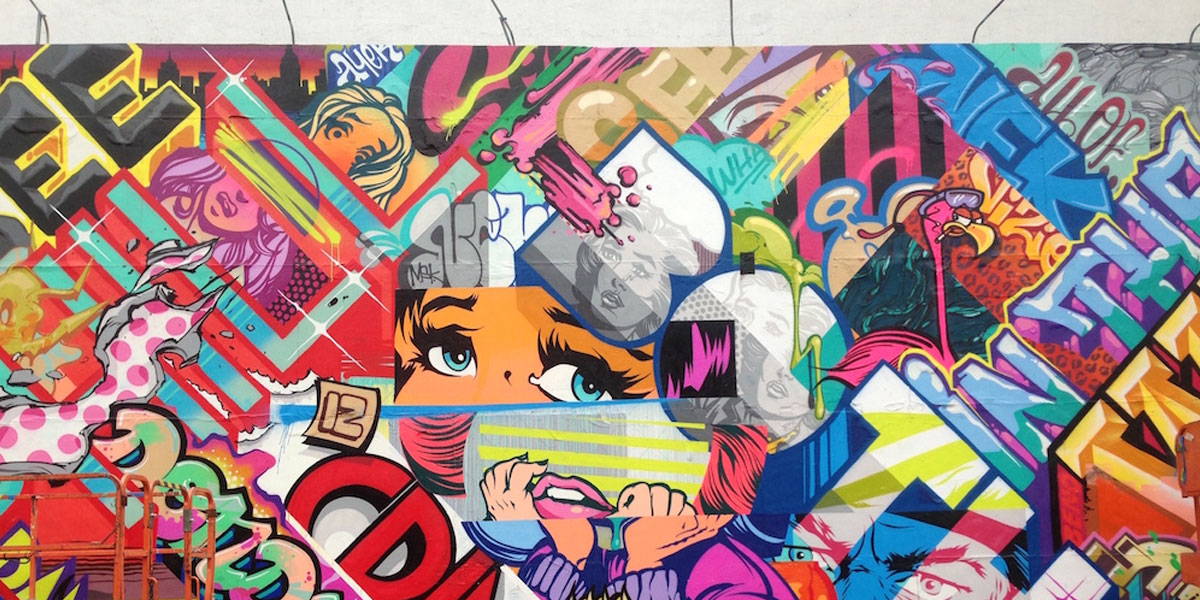 Collaborative mural painted by Pose with Revok in 2013 on a wall at Houston and Bowery. Photo courtesy of the artists.
It's part and parcel of the trade: If you're a street artist, your work won't last forever. It will corrode with the elements, it might be knocked down along with the building, and will probably be hit with graffiti tags.
Given the increasing popularity—and market value—of street artists like Banksy, a team of scientists have created a new way to clean vandalized street art, reports Ars Technica.
"There is a need now for conservators and restorers to begin to think about how we can preserve pieces of street art," said chemist Michele Baglioni, one of the researchers unveiling the (environmentally friendly) method at this year's American Chemical Science conference.
"The main problem with preserving street art," he added, "[is] it's usually done with materials that are not intended to last long, and it's accessible by people, not conserved in an enclosed and protected environment—anyone can go and paint over it."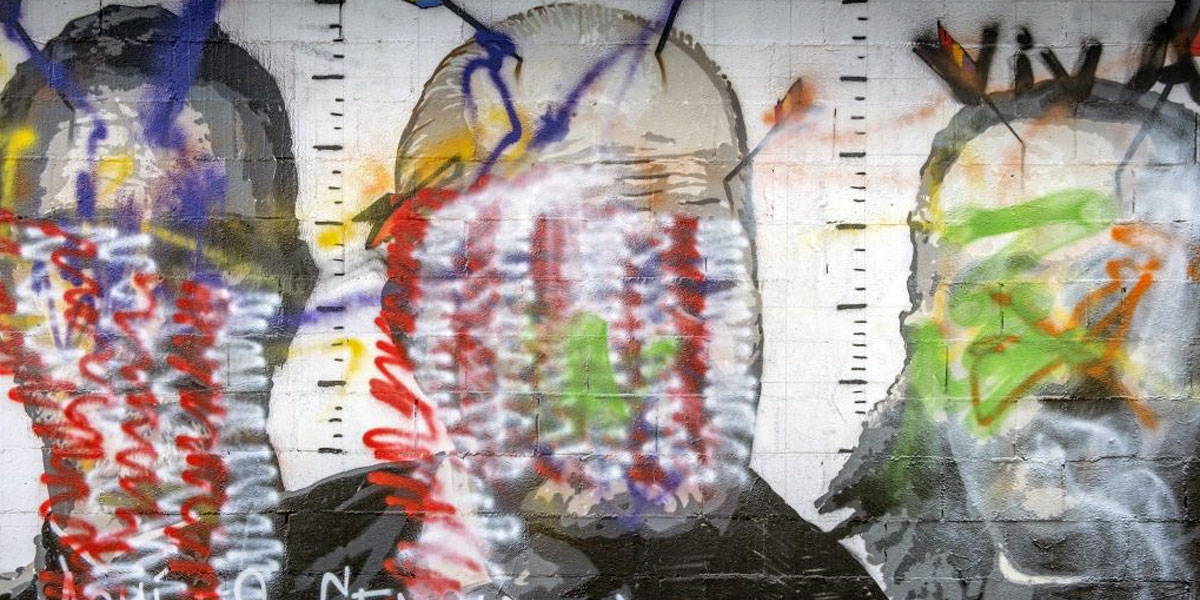 Defaced street art by the artist Rock Black Block. Photo by Paco Freire/SOPA Images/LightRocket via Getty Images.
There are already some products on the market to protect street art from graffiti before it happens, such as MuralShield, which claims to chemically fuse paint layers to protect murals from vandals, weathering, and sun damage, and allow restorers to wipe away overpainting.
Some street artists have been doing battle with graffiti for decades. "I've had to reclaim and repair my street art spots countless times," veteran street artist Shepard Fairey told Artnet News. "If an artist chooses to protect their work through vigilant maintenance or the use of a protective product, I respect that. Even though I accept the defiant and competitive nature of street art and graffiti culture, in my opinion, there are always more places to get up than just over another artist's work."
Other artists have no problem with their work being painted over. Adrian Wilson has painted 12 murals on the roll-down gate of the Bowery Martial Arts Supplies store in Soho for the Lisa Project since September, sometimes replacing them once they've been defaced.