In Barrio Logan, Artist Tatiana Ortiz moves her brush and with each movement color flows. She has created a mural that "presents a statement of the simple yet powerful gesture of covering our nose and mouth in order to protect ourselves and others. This is an act of love and one of recognition that we are connected now more than ever, not only as a community or a country but as a whole world." Those words and work were presented by the San Diego Union Tribune in April 2021, right in the midst of the Corona Virus pandemic.
This vibrant work was painted in a primarily Latinx community, one of the hardest during this pandemic. With it she hopes to inspire, to memorialize and honor those who were lost as well as those who are living.

We are honored to be able to provide MuralShield & World's Best Graffiti Coating that will protect this mural for years to come.
If you'd like to see it in person, check out Bread and Salt Gallery in San Diego, California.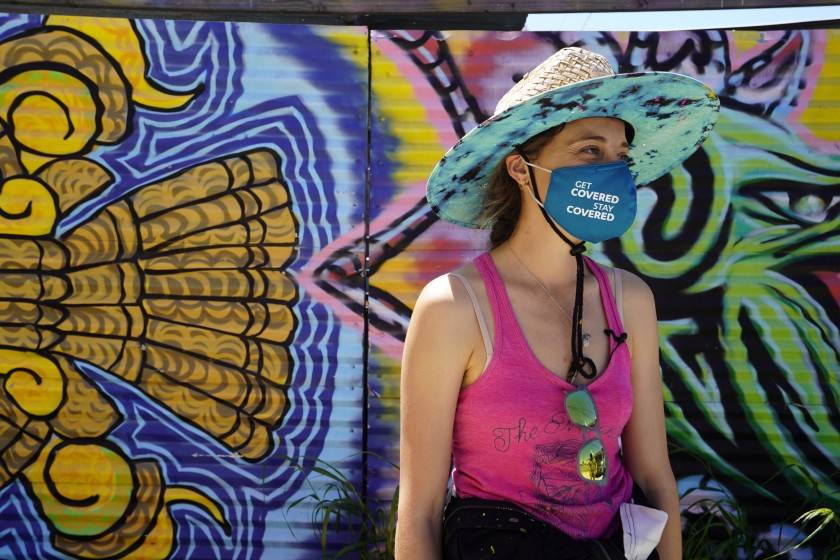 Tatiana Ortiz's Stop the Spread (Alejandro Tamayo/The San Diego Union-Tribune)