We have proudly partnered with SPARC (Social and public Art Resource Center) based in Venice, CA in the development ofMuralShield designed for the protection and conservation of fine art acrylic murals.
SPARC is responsible for the preservation and maintenance of many large and important murals and have been advising artists, cities, and public planners around the country since 1976.
The method we use is to first apply MuralShield which consolidates the paint layers and enhances the artwork protecting it against weather and UV sunlight. For murals susceptible to graffiti vandalism ourWorld's Best Graffiti Coating is then applied over the top of the MuralShield.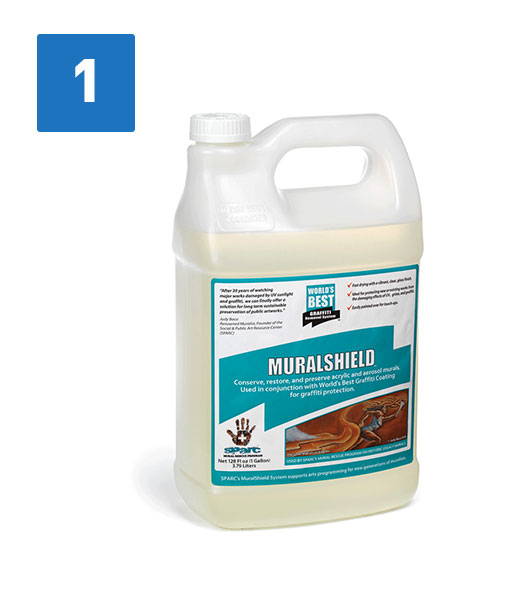 Apply at least two coats of MuralShield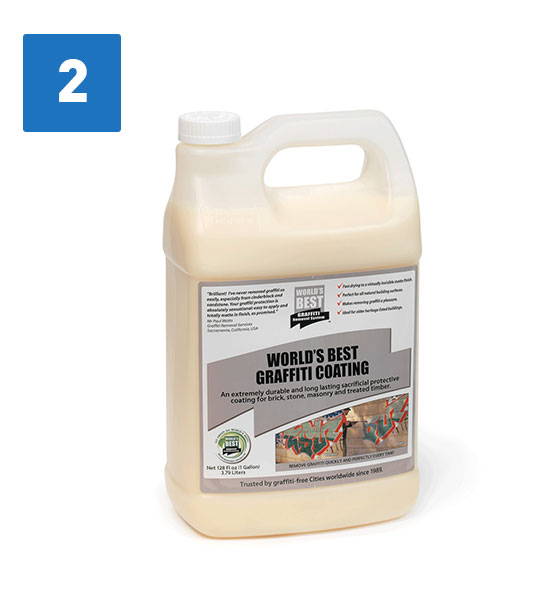 Apply at least two coats of World's Best Graffiti Coating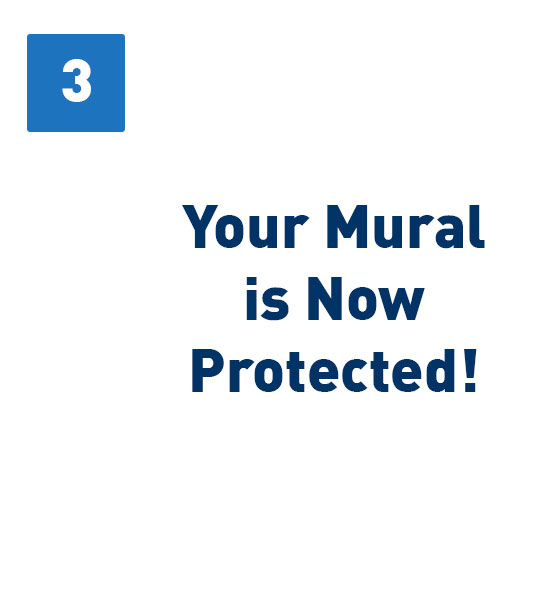 This allows you to clean the mural safely using our removal products as well as giving the artist the ongoing ability to access the original artwork and make changes or touch ups as needed.

The final outcome will be a highly maintainable, durable and vibrant mural for many years to come.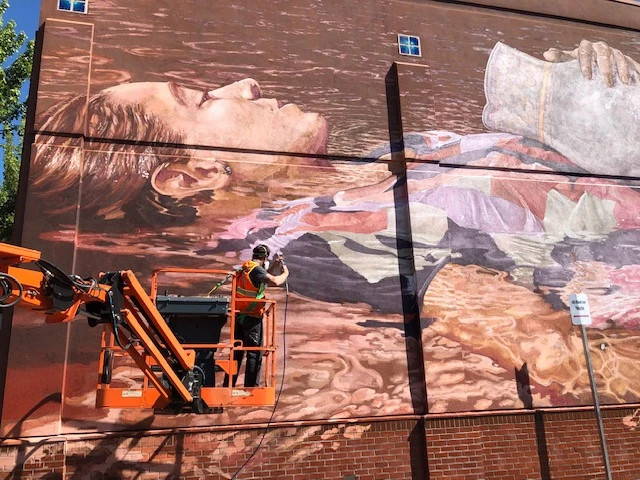 MuralShield and World's Best Graffiti Coating being applied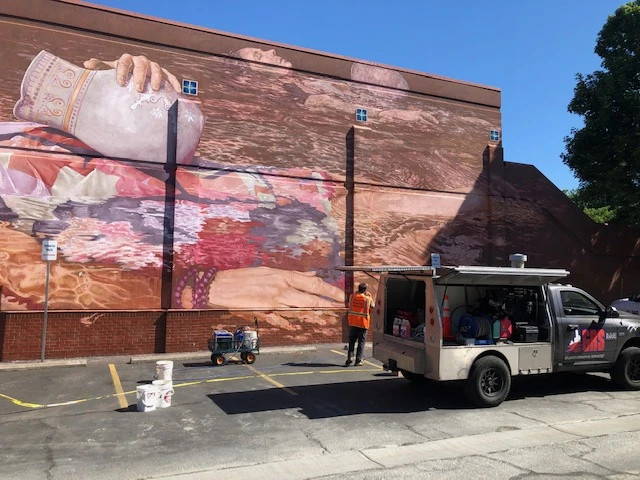 Images Provided by:Graffiti Removal Services, Portland, OR
Not sure how much product to use? Let us help.
Read TDS sheets for MuralShield for more detailed instructions or Contact us for Expert Advice on your job before starting.
Graffiti Removal from Mural Protected with MuralShield and World's Best Graffiti Coating

Click on any of the icons below for more how-to's and advice