Your shipment is our number one priority!

All Orders received before 1pm PST are processed same day.
All Orders under 90 pounds ship via Fed Ex or UPS Ground.
Consolidated Shipping Charges for Orders are calculated as follows: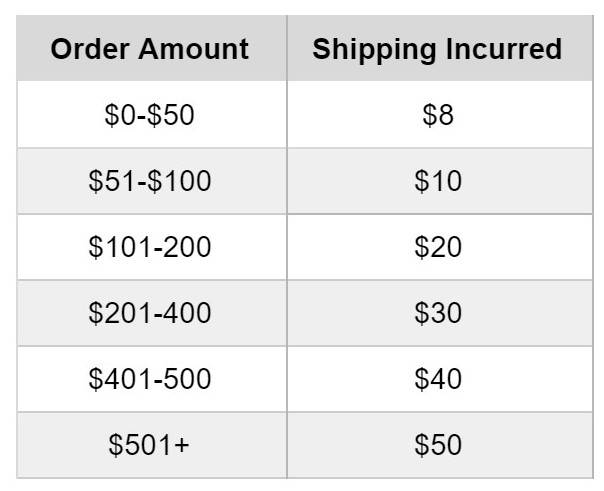 'Free Shipping' Items excluded from all Shipping Charges.
If some of your items qualify for Free Shipping but others do not, Shipping Charges will be calculated on the total order value less the Items which qualify for Free Shipping.
Shipping of hazardous materials will incur additional charges of: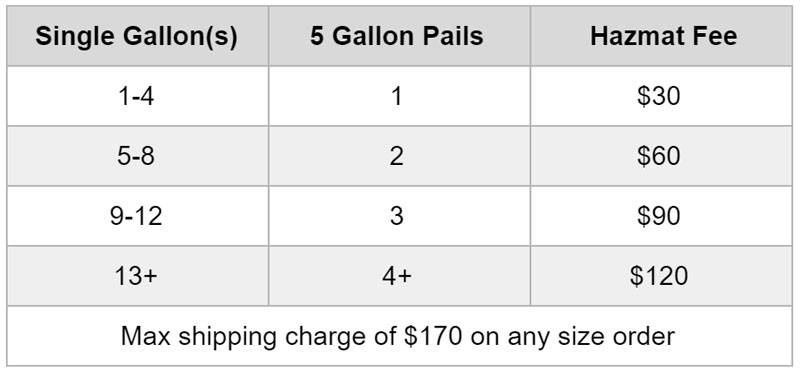 Hazmat shipping requires a direct signature at delivery.
We reserve the right to use a variety of carriers to deliver product and will contact you to confirm the best shipping method available when your order is processed.
Exact Freight Method and estimated delivery date will be confirmed via email.
International Orders: Purchase through your local distributor or contact us at sales@graffitiremovalinc.com.
This shipping policy is for internet orders processed through this website and applies to Mainland USA customers only.